Choir
A 'Singing' School
We are very proud to be a 'singing' school with choirs which now total over 100 children. We have 50 children in the Year 2 - 3 choir and over 75 members in the Year 4 - 6 choir who rehearse weekly with Mrs de Sausmarez and Miss Cullen.
The choir are shown to the left performing one of their earlier pieces - The Lonely Goatherd, from The Sound of Music.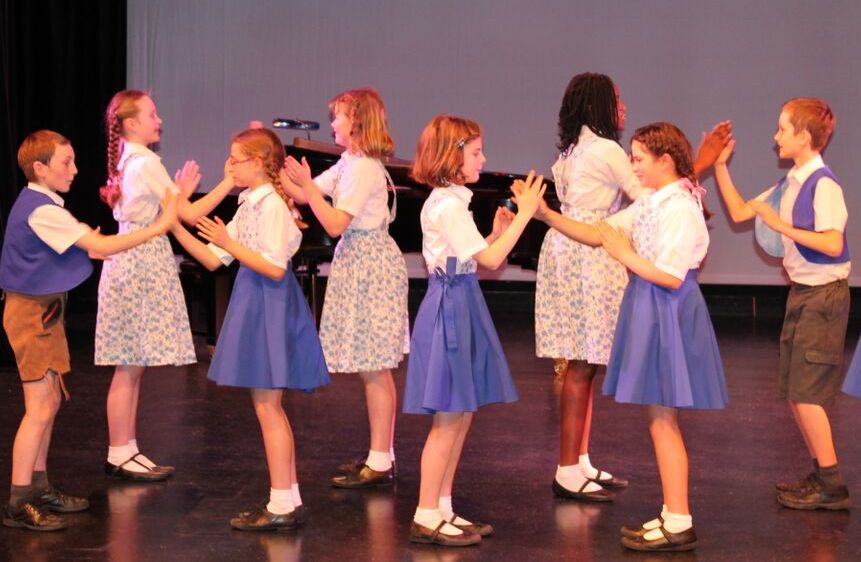 They performed this at a Zambian Fundraising Concert and at the Epsom and Ewell Music Festival at the Epsom Playhouse.