Our Way of the Cross
The Way of the Cross winds its way through the school grounds.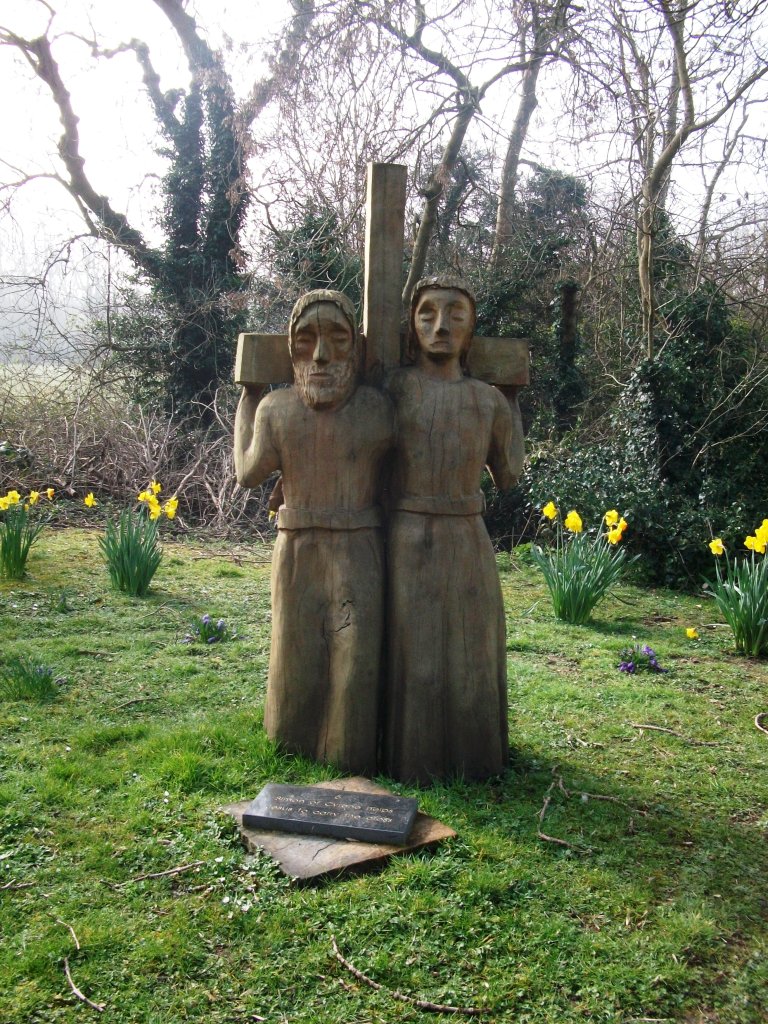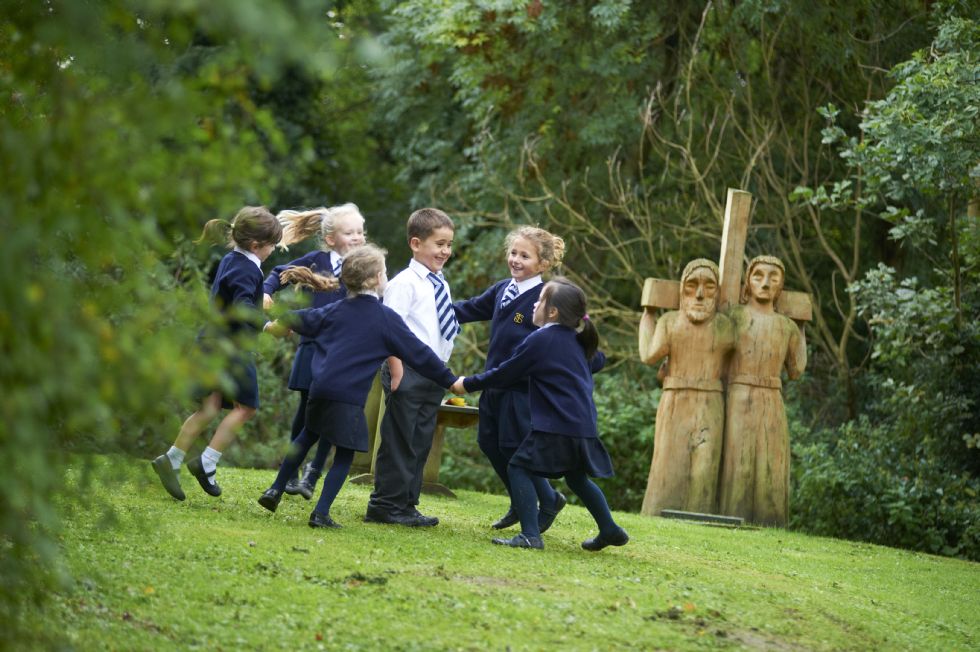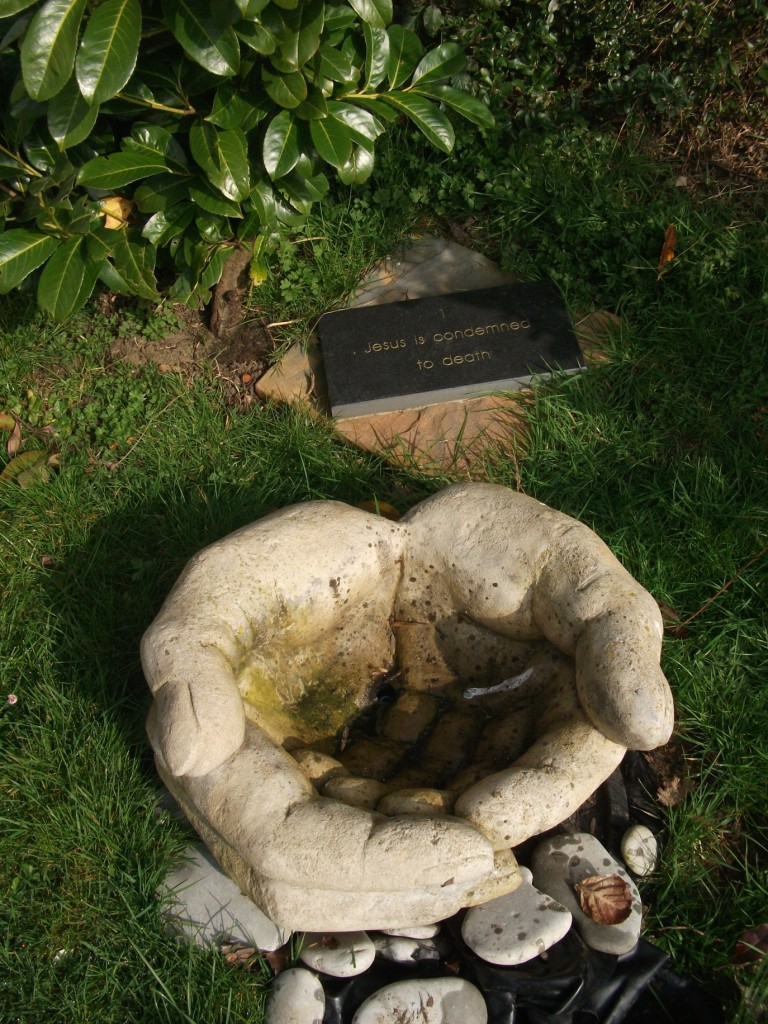 Over the last few years, children, staff and governors have created an extensive Way of the Cross in our school grounds. Named the 'Via Dolorosa' is a this beautiful and spiritual pathway winds its way through the school grounds. It is used throughout the year and all children are invited to 'walk the way' during Lent with their families.
Above are photographs of the stations dedicated to Simon of Cyrene Helps Jesus and to Pilate Washes His Hands of Jesus' Death.
Events such as our Harvest celebration and May procession use specific stations for prayer and meditation. Our Via Dolorosa is a much-treasured addition to our school.