Paradigm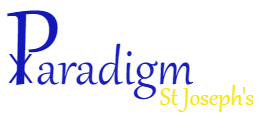 In June 2017 we designated as a teaching school.
In 2021, the majority of the 750 teaching schools in the country will lose their status in order that a new national structure of 81 Teaching School Hubs is established. We look forward to working with the Teaching Hubs in our area.
We continue to offer Initial Teacher Training in partnership with St Mary's University and Roehampton Institute.
If you would like further details please do not hesitate to contact us at St Joseph's.