Physical Education
We are committed to ensuring that the children at St Joseph's are fit, have healthy attitudes to eating and know the values of regular exercise.
Please visit other areas of the website to see our successes in sport. Also, please take time to read through the information of how we spend our Sports Funding.
All children have at least 2 hours of physical activity each week and often much more. This is made up of:
an extended games and skills lesson which usually takes place on the fields or playground
a PE lesson in the hall, which can be gymnastics, using the apparatus, dance or skills work.
a swimming lesson between May and October in our on-site swimming pool.
Our dedicated swimming teachers ensure that, from an early age, children learn a full range of strokes as well as some basic rescue work. Each year, we are able to demonstrate that over 95% of year six are able to swim the expected 25m .
Our Programme of Study
The whole school follows the RealPE scheme of work which is a thorough and well structured programme of learning. The sessions are highly focussed on fitness, development of skills and teamwork. To view the sorts of activities the RealPE introduces to the children, please follow the link here. There is a short film to watch. There are also three sample lessons here for you to view:
Dynamic Balance to Agility for Reception Classes
Agility in Ball Skills for Year Three
Ball Skills for Year Six
Joe Wicks, The Body Coach: Twice during 2017, we worked with Joe Wicks and his School Workout initiative. Joe is a former pupil of St Joseph's and provides an excellent model for our children.
We are proud that the seeds of this idea were born out of a visit Joe made to us in March 2017. He spent the morning at school speaking with all classes; he ran a workout for our older children; he spent valuable time with our sports leaders and talked to them about his passion for fitness.
In September 2017, children in years five and six took part in the live workout session, which was filmed for a YouTube event.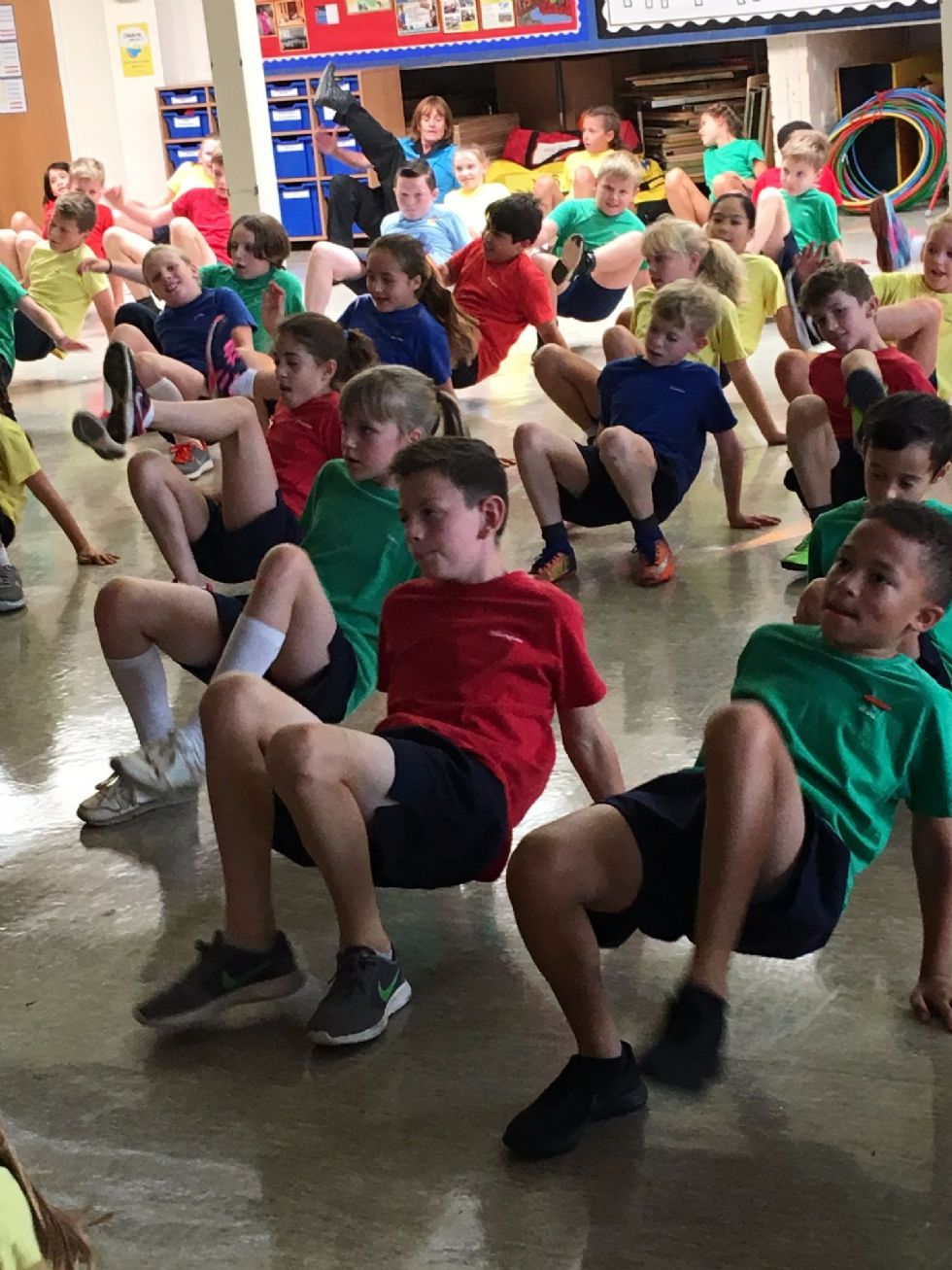 They had a fabulous time and we know that the event has had a long lasting impact on their attitudes to health and fitness.
Throughout the first COVID-19 lock-down in 2020, our children joined Joe each day for his PE workout. Joe provided us with a structure to those difficult times and a positivity that set us up each day to learn.
In 2020, we were pleased once again to support Joe with his 24 hour PE challenge for Children in Need. Our Head Teacher, Theresa Kenefick spoke to Joe live at 6am on Radio 2 and on the BBC i-player to encourage him through his last few hours of the challenge.
She shared with Joe photos of when he had been at St Joseph's, photos where he already showed his passion for sport and keeping fit and healthy.
We are proud of Joe and the role model he is for our community.