Physical Education
We are committed to ensuring that the children at St Joseph's are fit, have healthy attitudes to eating and know the values of regular exercise.
Please visit other areas of the website to see our successes in sport. Also, please take time to read through the information of how we spend our Sports Funding.
All children have at least 2 hours of physical activity each week and often much more. This is made up of:
an extended games and skills lesson which usually takes place on the fields or playground
a PE lesson in the hall, which can be gymnastics, using the apparatus, dance or skills work.
a swimming lesson between May and October in our on-site swimming pool.
Joe Wicks, The Body Coach: Twice during 2017, we worked with Joe Wicks and his School Workout initiative. Joe is a former pupil of St Joseph's and provides an excellent model for our children.
We are proud that the seeds of this idea were born out of a visit Joe made to us in March 2017. He spent the morning at school speaking with all classes; he ran a workout for our older children; he spent valuable time with our sports leaders and talked to them about his passion for fitness.
In September 2017, children in years five and six took part in the live workout session, which was filmed for a YouTube event.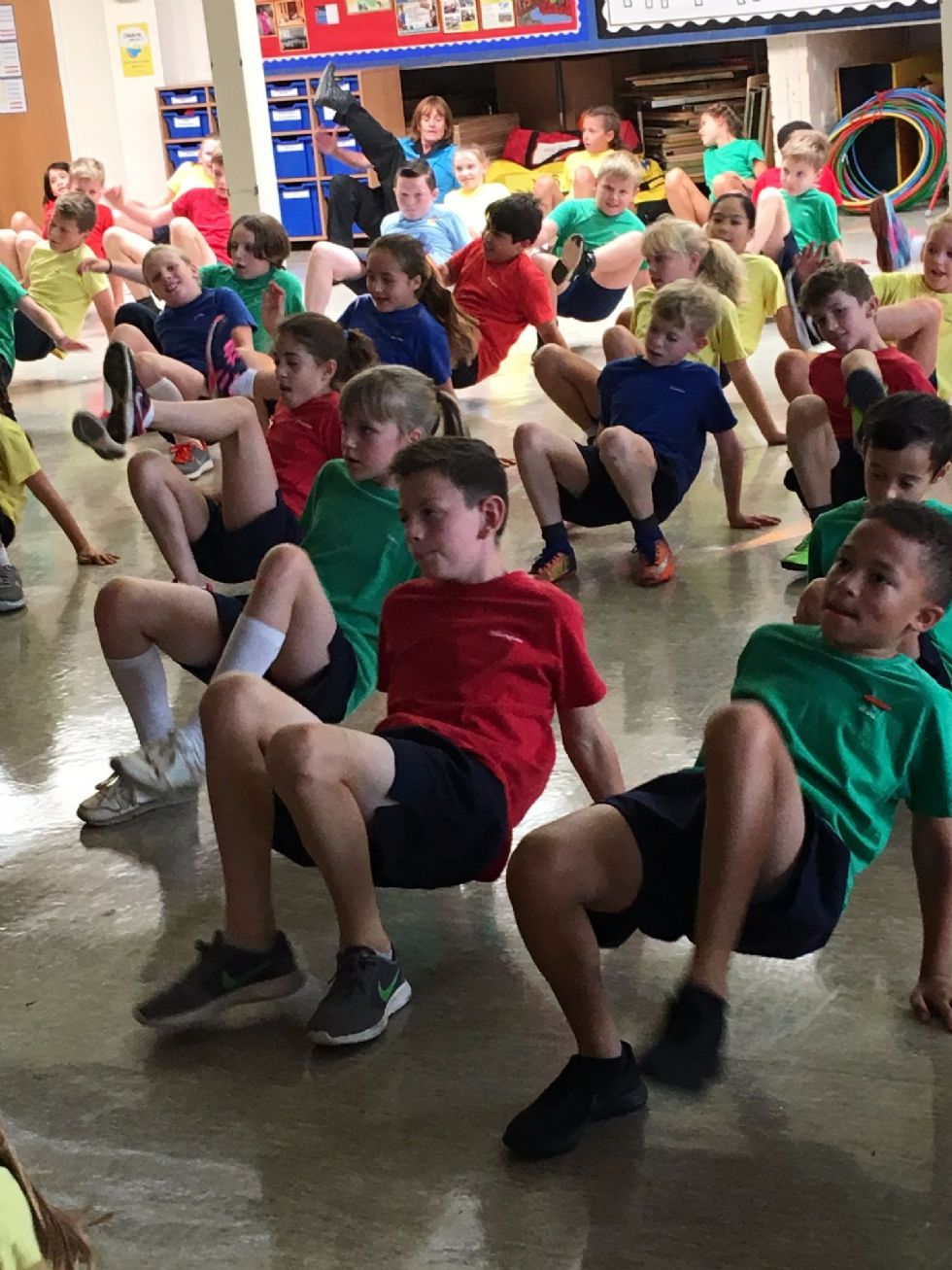 They had a fabulous time and we know that the event has had a long lasting impact on their attitudes to health and fitness.
Below you may view an outline of the programme of study we follow for Physical Education.