Programmes of Study
We broadly follow the National Curriculum for History, Art, Geography, Computing, Music, Geography, Design Technology and Physical Education.
Frameworks for Learning.Teachers plan meticulously for each term for each subject. Below you will find an overview of the areas of learning, known to the children as topics, which we deliver. Adjacent to this page you will some further details of teachers' planning.
Topic Design: Our teachers have created a broad and diverse curriculum which intertwines learning across curriculum areas, which can be exemplified by the year five autumn topics:
In October each year, the children spend two nights at Sayer's Croft Outdoor Education Centre. Prior to going on the trip, the children spend time in our own wildlife area, looking at plants and animals in their life cycles topic. They focus on art and photography, as well as some digital mapping work for geography. Visit https://www.sayers-croft.org.uk for more details
When the children arrive at Sayer's Croft, they enjoy sessions of pond dipping and they identify and classify animals and plants they find. They also carry out a detailed river study for geography. When they return to school, they have plenty of experiences ready to inspire their writing and their art.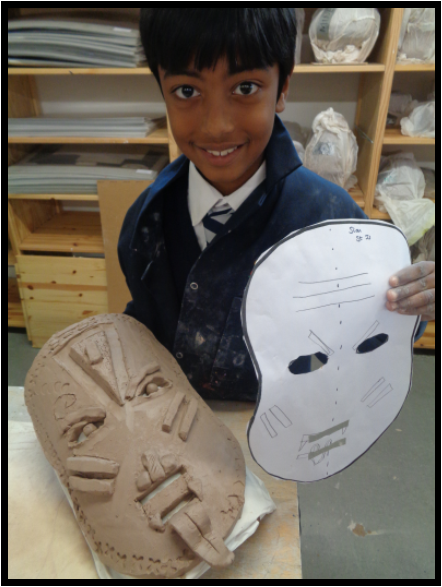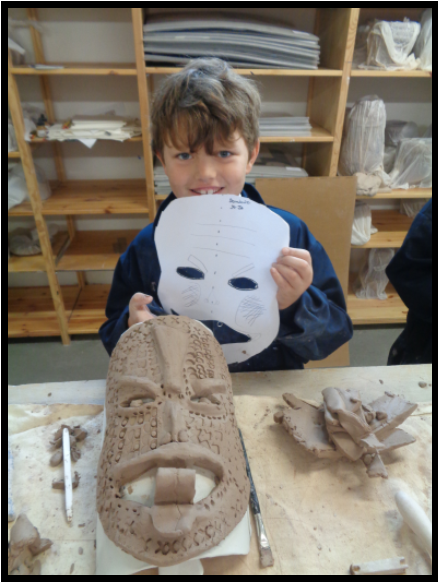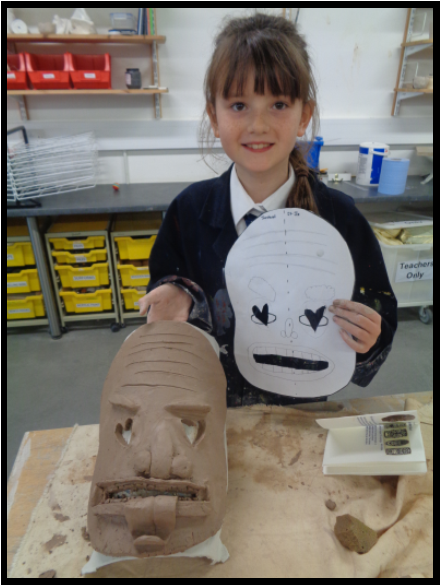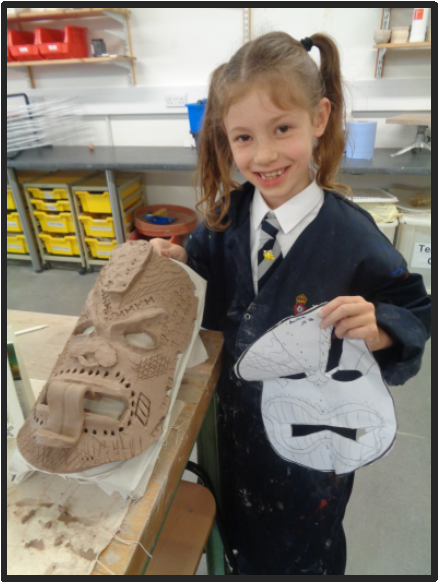 Above: images from a recent day spent by our arts ambassadors at a local secondary school. They worked with children from across other schools and produced these wonderful Tiki masks.
Our Curriculum Framework Each term, parents receive extra curriculum information. If you would like more information, please contact the school office.
Autumn
Spring
Summer

Reception

Me and My Location
Toys
Follow the Star!

Pirates
People Who Help Us

The Animals Came in Two by Two
Dinosaurs
Seaside

Year One

St Joseph's Epsom
The Three Pigs

Neil Armstrong
Barnaby Bear Travels the World
Van Gogh's Sunflowers

Ourselves and Other Animals
Henry V111 and Elizabeth 1


Year Two

Trains, Planes Automobiles
Autumn

Florence Nightingale
Moving Christmas Card

London's Burning
Materials
Epsom Mapping

Changing Seasons
Habitats
Equal Rights -Greta Thunberg

Year Three

Lighthouse Keeper's Lunch
Settlements
Magnets
Equal Rights - Emmeline Pankhust

The Prehistoric Age
Skeletons
Weather Forecast
Making Playgrounds


Let There be Light
Romans
Plants
London Skyline

Year Four

Disasters and Human Impact
Ancient Egyptians
Sound

Changing State
Hola!
Equal Rights - Mulala

Ancient Greeks
Teeth and Digestion
Eco Project Waste


Year Five

Chile
Sayers Croft
Life Cycles
Light

Forces
Mayans
Equal Rights - Rosa Parks

Materials
Anglo Saxons/Vikings/1066
Rivers
Gears and Levers
Impressionism

Year Six

Hampton Court to Greenwich
The Heart
Electricity
Icons


Mountains
To Boldly Go!
Equal Rights - Martin Luther King

Evolution
Save Our Coasts
WW2
Ravillious