Sports Premium Funding
Sports Premium Funding at St Joseph's Epsom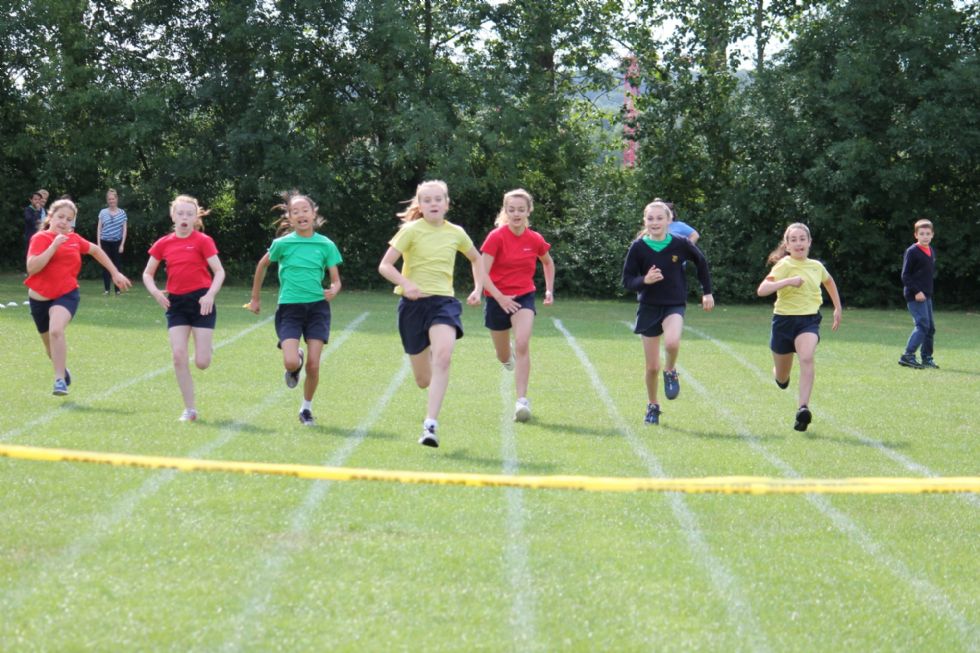 At St Joseph's, we welcome wholeheartedly the Sports Premium because it allows us to pursue principles which are close to our hearts.
There is a statement at the bottom, which you may download as a summary of our work in this area.
Every penny is directed towards increasing the amount of sporting experiences the children access. We are committed to establishing a life-long interest in our children in keeping fit and healthy and enjoying participation.
Use of Funding in 2019-2020
Our allocation for funding was £19,690 and it was directed towards:
Increasing Children's Participation in External Sports Competitions: Funding also allows us to release staff to accompany children to events during and after school. This significantly increased our capacity to include children in a wide range of sports and competitions.
We always set ourselves a key target to increase children's participation.
Percentage of Children Participating in Competitive Sport
| | 2014-2015 | 2015-2016 | 2016-2017 | 2017-2018 |
| --- | --- | --- | --- | --- |
| Years 3 to 6 | 55% | 51% | 62% | 65% |
| Years 1 and 2 | 36% | 39% | 57% | 60% |
The restrictions imposed by the Covid-19 situation sadly meant that in 2019-2020 and also in 2020-2021, we were unable to take part in most of the expected external competition.
We are pleased that typically a high number of children take part in competition, a wonderful preparation for secondary school and out-of-school club participation. We hope that our efforts give the children the confidence to join clubs and develop a competitive edge.
Local Competitions Children Participate In: We take teams to every possible event. The children love taking part and sometimes they win which makes them and the whole school very proud. We regularly send teams to:
| | | |
| --- | --- | --- |
| Mini Sports | Scatterball | Cross Country |
| Indoor Athletics | Football League | Netball League |
| Netball Rally | District Sports | Tag Rugby |
| Golf Tournament | | |
We continue to enjoy great success in competition. In 2018-2019 for instance, our team won the Epsom and Ewell Netball Rally. Our athletics team came second of all schools in the District Sports. During 2019, our football team won every game they played.
'Try Something New! initiative
Children in all year groups were given the opportunity to access sporting and fitness experiences, which they might not have encountered before. We know that we inspired some of them to take an interest in new sports and ways to keep fit.
For instance, year four children experienced two sessions at a purpose built climbing centre. In year three, children enjoyed an 'experience day' at a local sports park, during which they had a chance to try squash, boot camp and other new sports.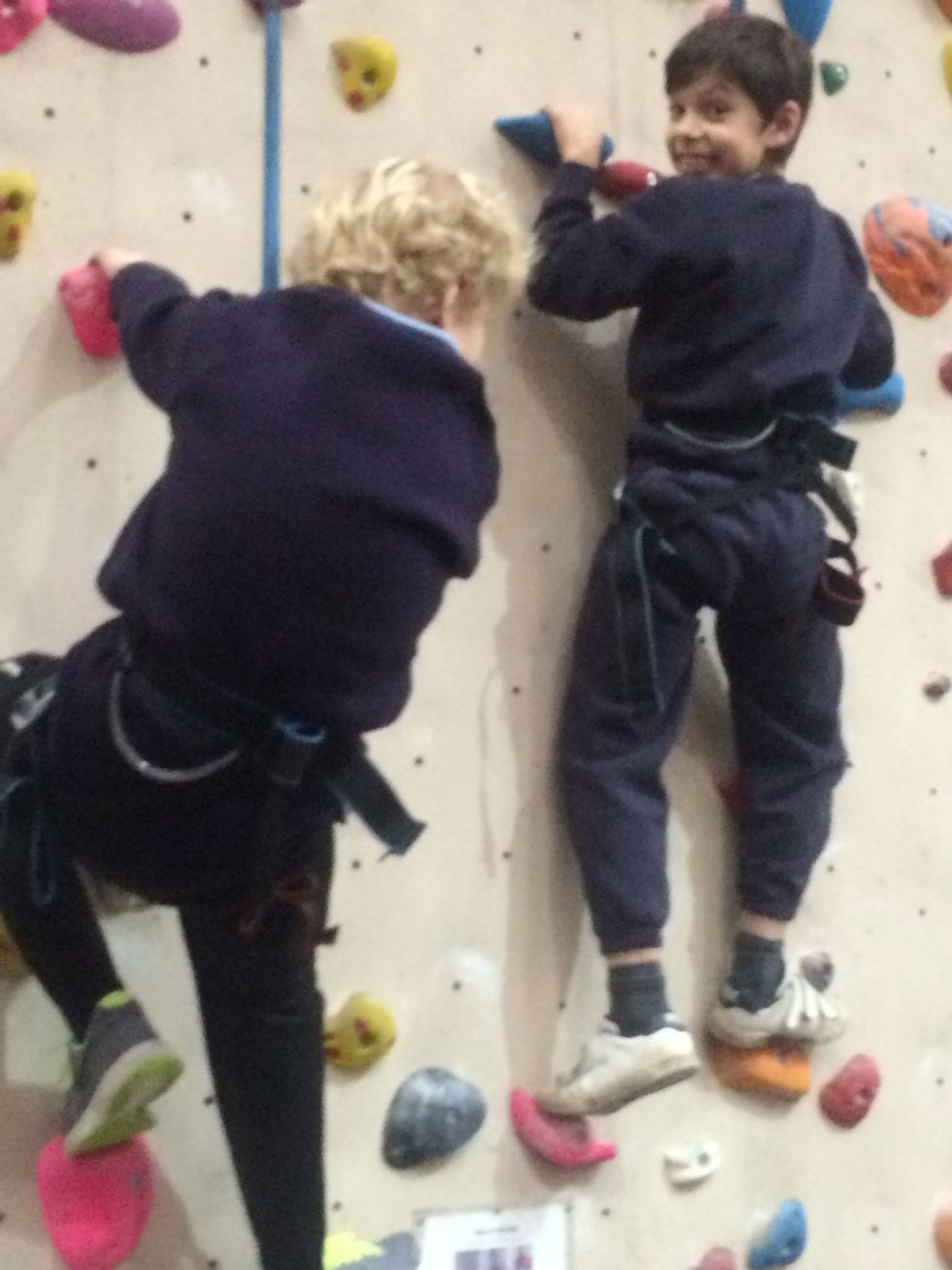 As children made their transition to year six, they spent a day at High Ashurst where they learned archery and challenged themselves on the assault course. We know that these are experiences which many children may not typically access.
Sports Administrator Role: This person co-ordinates forthcoming events, permissions to attend, post event communication in newsletter. She maintains a register of involvement.
Sports Coaching Afternoon: The addition of a sports coach to the teaching team one afternoon a week has proved highly motivational to the children. The coach from SCL takes 30 children each week, working alongside the teachers from years three to six. He also works over lunchtime providing a club for older children which engages them in sport.
Staff Continual Professional Development: Funds were allocated to professional development opportunities for staff, which ensures that the quality of curriculum teaching rises continually.
Sports for Life Clubs: Year Six sports leaders have been trained to run sessions for other children. The programme is monitored and supervised by the sports administrator.
What is the Impact of Our Work in this Area
We measure impact in terms of the feedback we receive from children and staff about the level of engagement of participants in sport. We know from those children who attended the 'try something new' sessions that the impact on their self-esteem and confidence was very high. They did things they had never done before with opportunities for future involvement more of a reality. The children are highly motivated by their contact with the SCL sport coach one afternoon a week.
We also measure impact by the number of children who have accessed sports events and competitions outside of school and our success in this area is shown above.
We monitor closely the academic, social and physical development of our disadvantaged children and ensure that their needs are at the centre of decisions made.
Funding for 2020-2021
Our allocation for sports premium funding is £26,479. This includes a carry forward from the previous year where we were unable to spend money due to COVID-19. Continuing the success of the previous academic year, the Governors have targeted the same areas for this money, hoping that we are able to deliver some of the programme during the next academic year.:
Sports Awareness and Lifelong Interest: Raising children's awareness of sports through carefully chosen activities and experiences, continuing the theme of 'Try Something New!'
Increasing Children's Participation in External Sports and Competitions: We aim to try to involve children in some external sport before the end of the year.
Sports Coaching Afternoon: We will continue to employ the SCL coach as outlined above to work with the oldest children. This year, we have extended the coaching to provide contact with a coach for years one to six.
Staff Continual Professional Development and the Sports Administrator Role as outlined above.