PE & Sports Premium Funding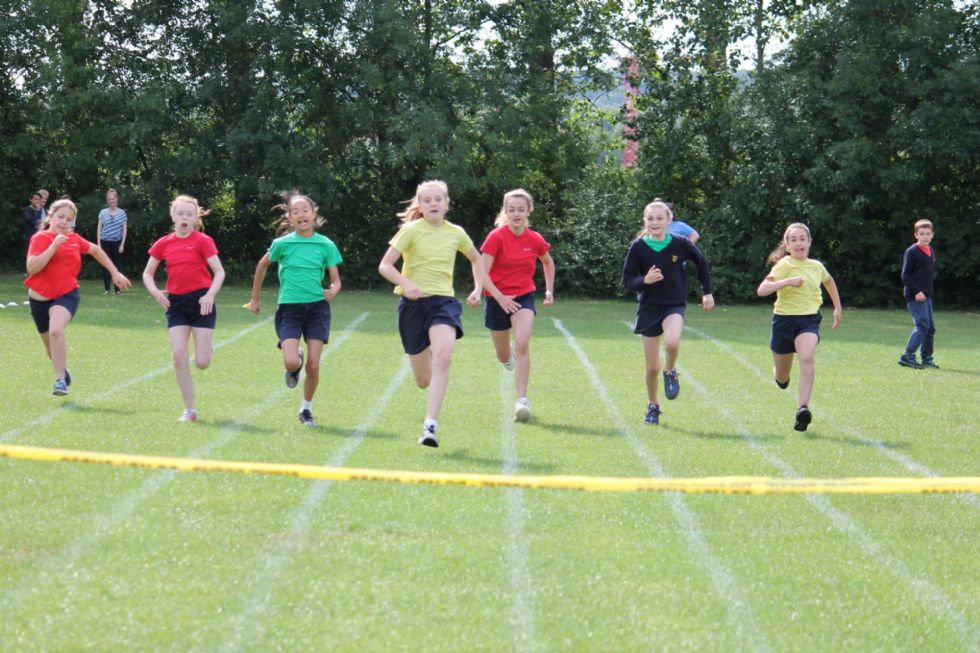 PE and Sports Premium Funding aims to raise the involvement of children in sport and fitness and to instil in them a life-long commitment to their own health and well-being. We typcially receive about £19,700 per year.
At St Joseph's, we welcome wholeheartedly the PE and Sports Premium because it allows us to pursue principles which are close to our hearts.
Every penny is directed towards increasing the amount of sporting experiences the children access. We are committed to establishing a life-long interest in our children in keeping fit and healthy and enjoying participation.
There are reports at the bottom of the page, which you may read as a summary of our work in this area.
Allocating Funding
From year to year we pursue a consistent plan of how we will spend the PE and Sports Premium money. Our areas of focus have proven successful, they are inclusive to all children who give us very good feedback about how much they enjoy sport.
Key indicator 1: The engagement of all pupils in regular physical activity
The Chief Medical Officers guidelines recommend that primary school pupils undertake at least 30 minutes of physical activity a day in school and we more than meet this requirement during the school week.
The addition of a sports coach to the teaching team two afternoons a week has proved highly motivational to the children. The coach works alongside the teachers from years two, five and six.
Key indicator 2: The profile of Physical Education, School Sport and Physical Activity being raised across the school
Key indicator 4: Broader experience of a range of sports and activities offered to all pupils
At St Joseph's we pursue a 'Try Something New!' approach to raising children's awareness and enjoyment of sport. Our intention is to offer funded and part funded experiences over and above the typical PE lesson content, hoping to engender in the children a desire to take up new interests. Our programme offers:
Sports days for years 1 and 2. Our Sports Coaches deliver a day of a variety of sports.
Tennis Coaching run by Epsom Tennis Club coaches for Years 2 and 3 at Epsom Tennis Club.
Guildford Sports Park experiences in year 3. Children try out activities like squash, climbing, badminton.
Climbing at White Spider in years 4. Children go twice within the space of a month, the second time to embed the skills they learnt. We know some children go back later for sessions with their families.
Year 5 residential to an OAA centre Here they engage in climbing, a ropes course and challenges.
High Ashurst outward bounds centre in year 6. Here they work in teams to tackle physical challenges
High ropes challenges at Sayers Croft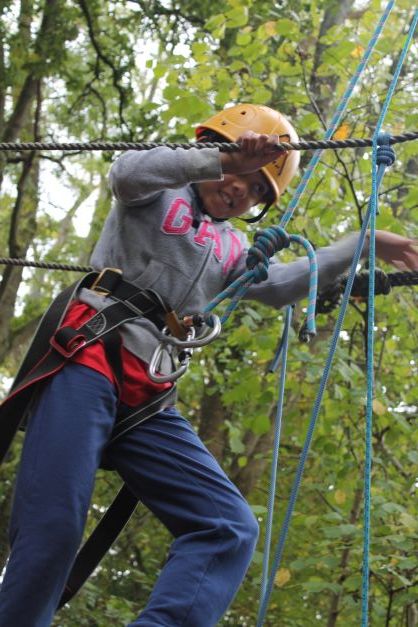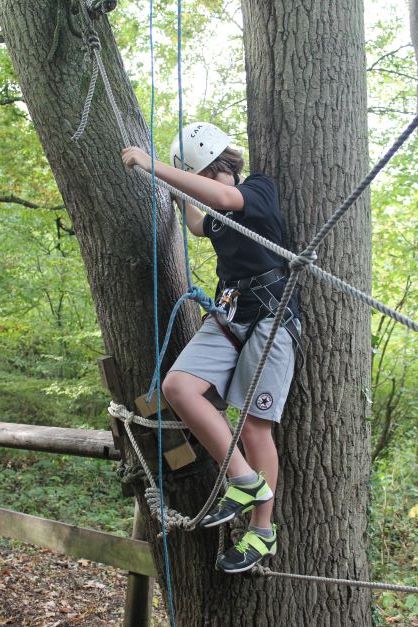 Climbing in Year Four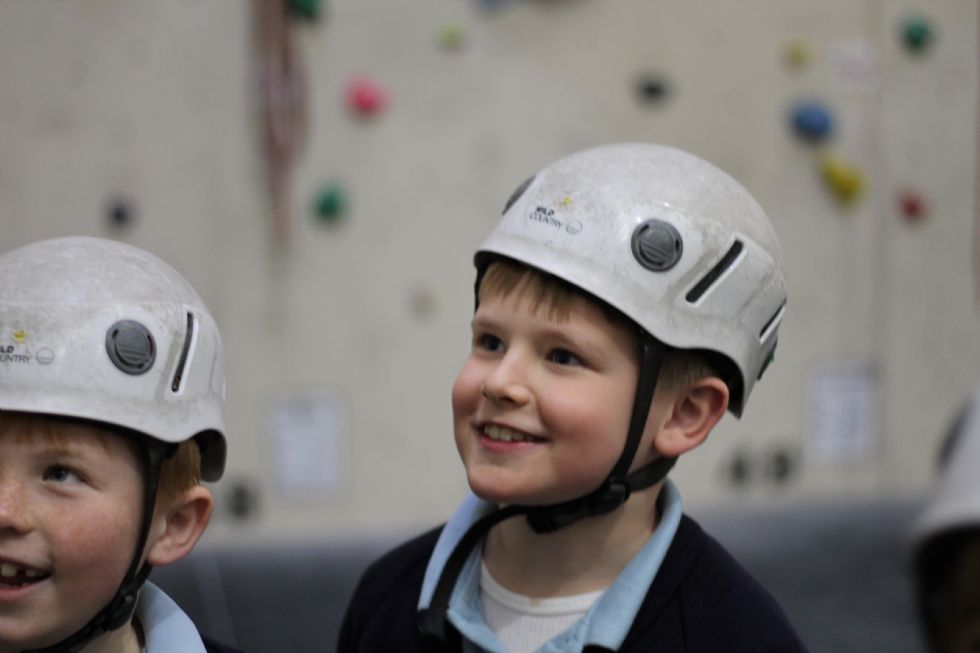 Year Four make two trips to the climbing wall at Whitespider, Tolworth, where they learn to climb a challenging wall.
We know from their feedback that they overcome true fears, challenge themselves to go beyond their comfort zones and most of all...they have a fabulous time!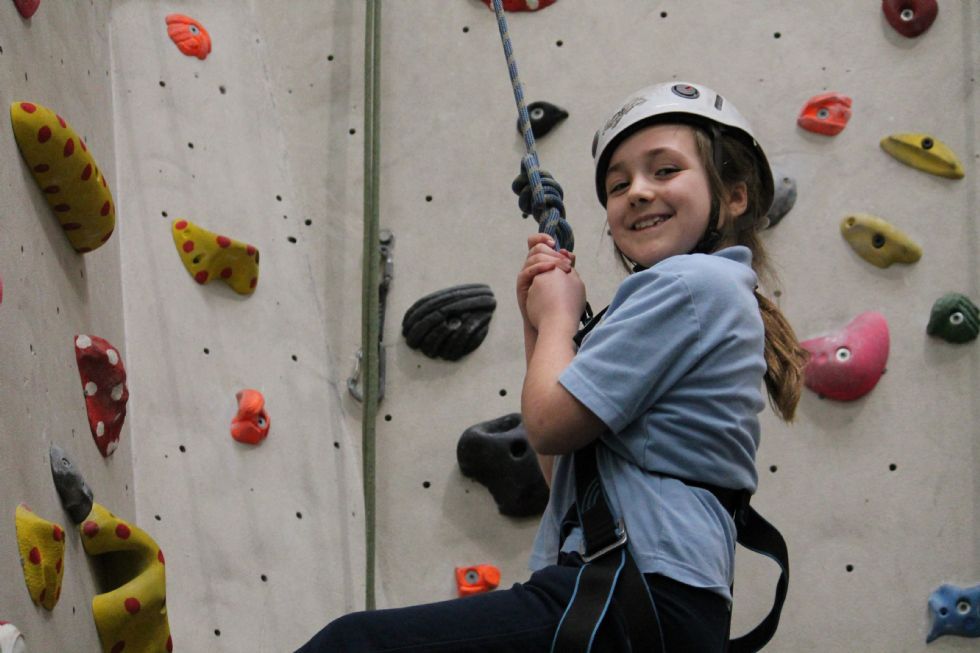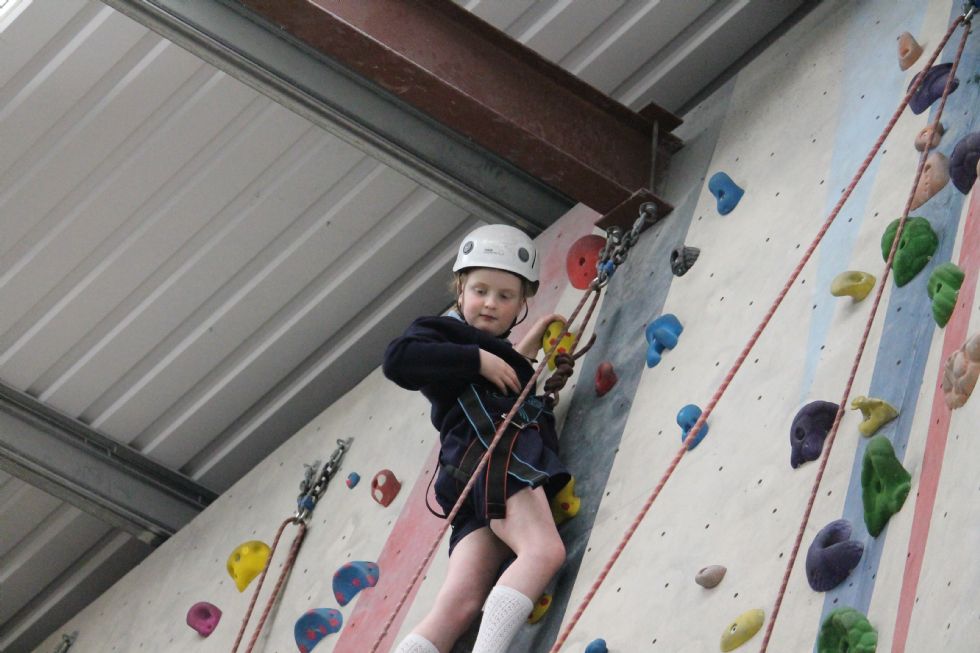 We also know that some children return to climbing in their own time and have another go.
Sports Experience in Year Three
Year three spend a day at the Sports Park in Guildford where they experience a range of new sports. They experience a range of activities, working with sports' coaches: squash, boot camp, lacrosse etc.
Key indicator 3: Increased confidence, knowledge and skills of all staff in teaching PE and sport
Our staff are both committed and experienced in promoting the physical development of the children. For games skills we use the RealPE and soon the RealGym programme. We have a well-developed scheme of work for gymnastics and dance.
Qualified swimming teachers lead all lesson in our on-site swimming pool. The pool is heated and is open from May to October annually.
Key indicator 5: Increased participation in competitive sport
The success we enjoyed as a school by winning both the Epsom and Ewell District Sports and the Netball Tournament in 2022 indicate to us that sport is a strength of our school.
In 2019, prior to the pandemic, we had come second in the District Sports. In football, our team won every game they played. In Autumn 2021, we were able to take children to a Cross Country competition, amidst the Pandemic limitations.
We are pleased that a high number of children take part in competitions, a wonderful preparation for secondary school and out-of-school club participation. The children love taking part; sometimes they win which makes them, and the whole school, very proud. We regularly send teams to:
| | | |
| --- | --- | --- |
| Mini Sports | Scatterball | Cross Country |
| Indoor Athletics | Football League | Netball League |
| Netball Rally | District Sports | Tag Rugby |
| Golf Tournament | Cross Country | |
We have support staff who are committed to supporting children in external activities and competitions, and we pay for the extra time they commit. An example of this would be our Netball team which is run by two teaching assistants, ably assisted by one of our office team.
What is the Impact of Our Work in this Area
We measure impact in terms of the feedback we receive from children and staff about the level of engagement of participants in sport. We know from those children who attended the 'try something new' sessions that the impact on their self-esteem and confidence was very high. They did things they had never done before with opportunities for future involvement more of a reality. The children are highly motivated by their contact with the SCL sport coach one afternoon a week.
We monitor closely the academic, social and physical development of our disadvantaged children and ensure that their needs are at the centre of decisions made.
Funding for 2023-2024
The amount we have allocated to PE and Sports Premium this year is about £19,700. Continuing the success of the previous academic year, the Governors have targeted the same areas for this money, hoping that we are able to deliver the full programme during the next academic year.
Details may be found in the report given below.