Professional Development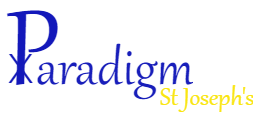 Paradigm commits to providing high quality, useful continual professional development for all staff who work in schools.
Please follow the links below or to the left to find out more about the training currently available.
Feedback from previous events:
"A thorough investigation into the expectations of a knowledge-rich curriculum for geography. We discussed cognitive load and established some very good starting points for undertaking a review of our programmes of study. Inspiring and exciting."
Theresa Kenefick, Reviewing and Improving our Geography Curriculum
June 2019
"The course gave me many ideas for how to use the outside learning space better, e.g.. the mud kitchen, vegetable area."
Marianne McDonnell, Making a Difference in Year One
September 2018
"This course was highly informative and has brought mapping to life for me!"
Brendan Conway, Geographical Information Systems
June 2018
"A thought-provoking session with Daisy. It has opened our eyes to new ways of moderating and how to manage the workload of marking in a shared way."
Daisy Christodoulou, Comparative Judgements and Marking Smartly
May 2018
"The best training I have ever attended!"
"It was very motivational and inspiring. Thank you!"
"This morning was excellent, all my staff found it very moving and truly inspirational. Thank you."
Sir John Jones, 'The magic-weaving business'
February 2018