Serving Our Community
Throughout the year, the children dedicate time and energy into thinking about other groups in our community who might need support. They run fundraising activities which support the work of the wider community.
Charities we support:
Refugee Support Group in Epsom
Some of our parents volunteer locally to help support refugees who have moved to the area. Our Harvest Service focusses the children on the needs of refugees and seeks to raise their understanding of what we can all do to help.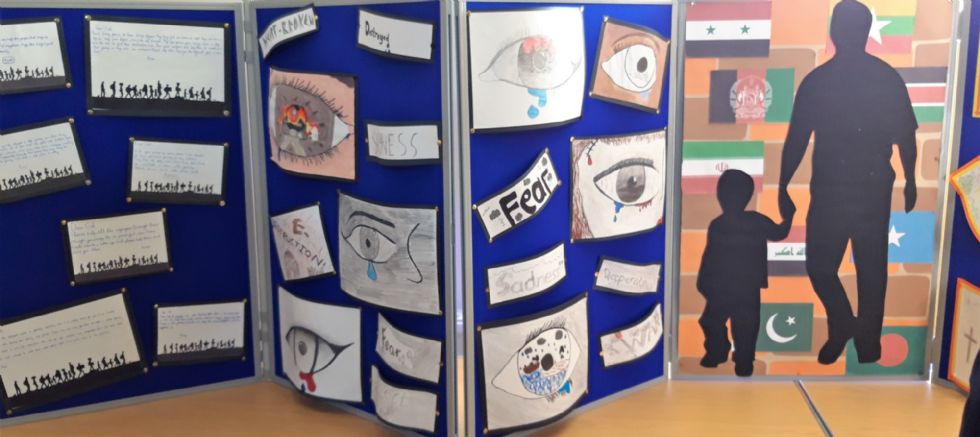 Children created artwork for the refugee awareness day hosted at our parish church.
Children wrote prayers for refugees.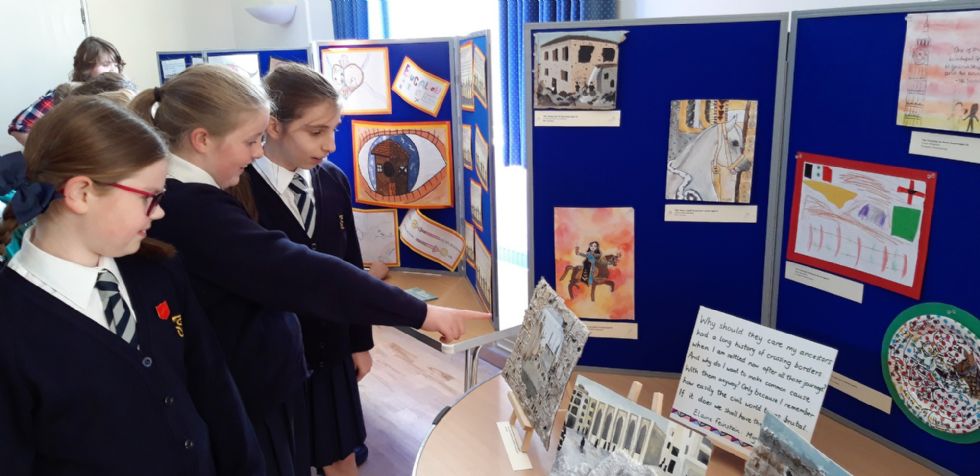 The choir sang for the event. As one organiser wrote, "We know our audience found it very moving and were touched by the beautiful hymns."
Epsom Food Bank
Members of the parish, including parents from the school, support the work of the Foodbank in Epsom.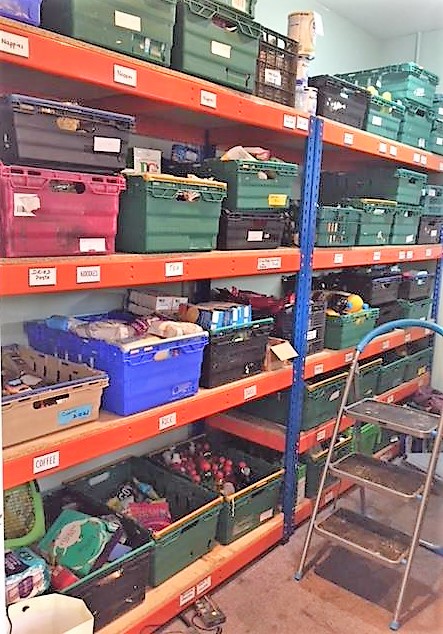 We have a collection box in the school and invite year groups to take turns each week to contribute much needed items.
The box is regularly full and the children can see what it means to give to others in need.
Volunteers collect the contents of the box each week.
Our Harvest collection each year donates significant amounts of food and other necessities to the foodbank.
In 2018, we collected 309kg. Here you can see the collection gathered around the font at our church. It forms a central focus during our Harvest service.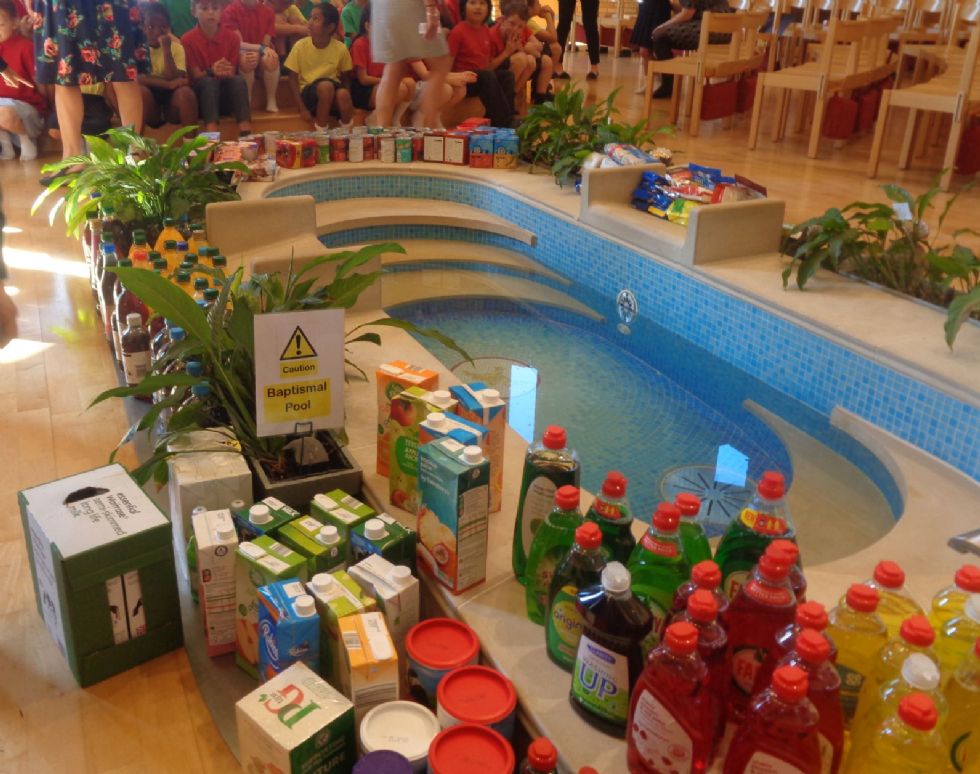 St Anthony's Care Home
Through a member of our parish, we have an established link with a local care home. St Anthony's is a wonderful home for just a few residents.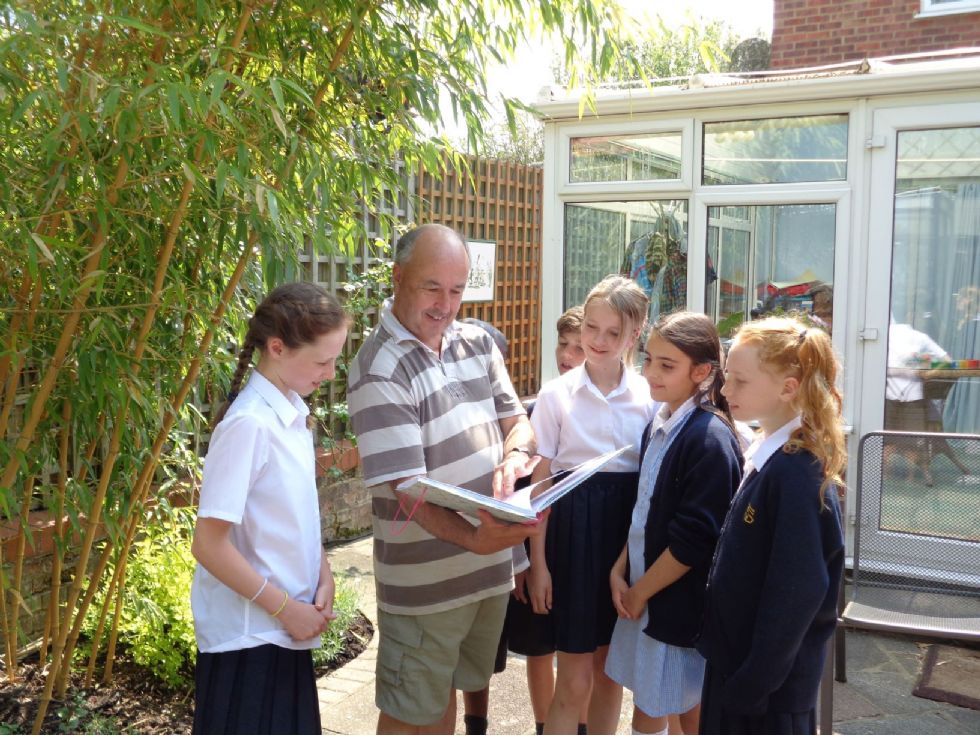 Before the pandemic limited our visits, a group of year five children visited the home and made good friends with the residents. One resident told us,
"It has made us very happy to meet them, playing football was so much fun, so good to speak to them. They are all kind and friends."
This new friendship has flourished and residents came to our summer fair in the year before the pandemic.
Our children will visit again as soon as possible.
Both residents and our children gain so much in terms of relationships and having a sense of belonging.