Professional Development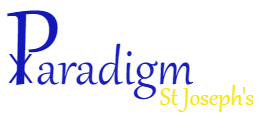 Paradigm commits to providing high quality, useful continual professional development for all staff who work in schools.
During 2017-2018, various courses have been or will be run which may be of interest to other schools. Notably, we regularly run training in Phonics for Year One teachers and assistants. For this and other training we can provide for you please follow the adjacent links.
Forthcoming Opportunities:
Making a Difference in Year One - Wednesday 4th July
Talk for Writing - Friday 14th September
Feedback from previous events:
"A thought-provoking session with Daisy. It has opened our eyes to new ways of moderating and how to manage the workload of marking in a shared way."
Daisy Christodoulou, Comparative Judgements and Marking Smartly
May 2018
"The best training I have ever attended!"
"It was very motivational and inspiring. Thank you!"
"This morning was excellent, all my staff found it very moving and truly inspirational. Thank you."
Sir John Jones, 'The magic-weaving business'
February 2018